Journaling in my B6 slim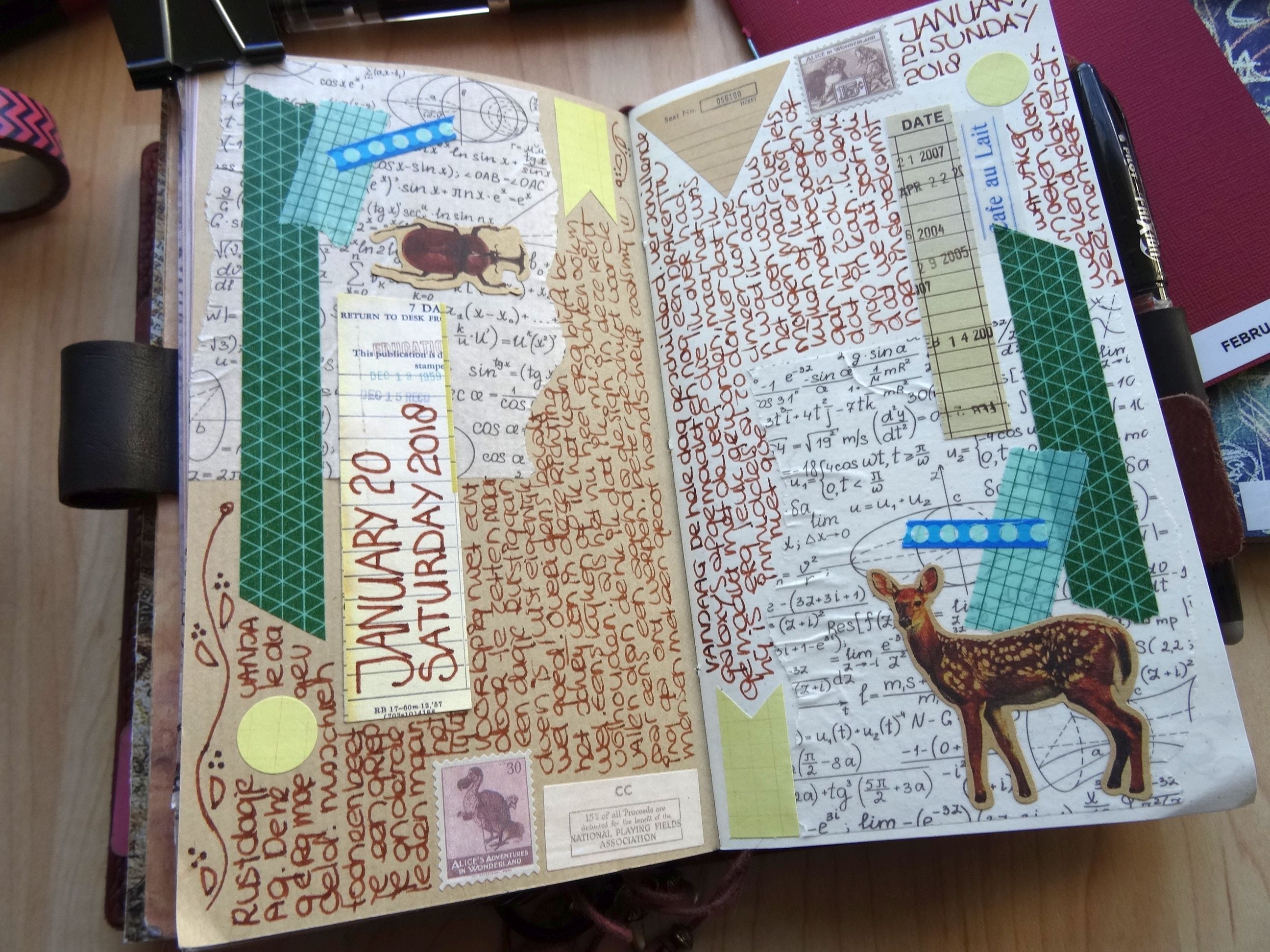 Together with my weekly diary I also keep a daily journal in my B6 slim Lady Falcon Traveler.  I strive to journal every day, because I do find it helpful to get my thoughts straight. Especially after my Burn-out I found this very useful and I've been keeping it up fairly good.
I find that when I decorate the pages it's easier to write. It's like a little jump start for the actual writing.
Now I don't write every day. Which is why I don't like dated pages, because then I would have to write in my journal every day. I find that is too much pressure….and the point was to release pressure.
I did try that though, but once I skipped a page, or should I say a day… like in the above picture. I'd be stuck with an empty page… and empty pages are just wrong, at least to me they are.
They just created stress. So now with my undated, filled with random colored pages, I'm cool if I do skip a day.
Or two. I can just write on the next page and don't have to worry about empty pages staring me in the face. Accusing me…
I do try to decorate 2 pages up front, so the "spread" has the same feel. Which means the second day is a lazy day, since I only have to doodle the date onto it, to kick-start me, and get on with the writing.
I have no set plan when decorating the pages, although I do seem to follow a certain order in which I place things on the page. Starting with washi, moving on to consecutive other things in my stash. I used to doodle a lot, or draw, but lately that hasn't happened.
I guess there's a time for everything, and doodling or drawing is not for now. I'm sure it'll come back one day =)
I hope you enjoyed my messy journaling pages and I'd love to see yours.
Have a wonderful week,
xoxo Monique
Leave a comment
Comments will be approved before showing up.