5th Anniversary, October 2018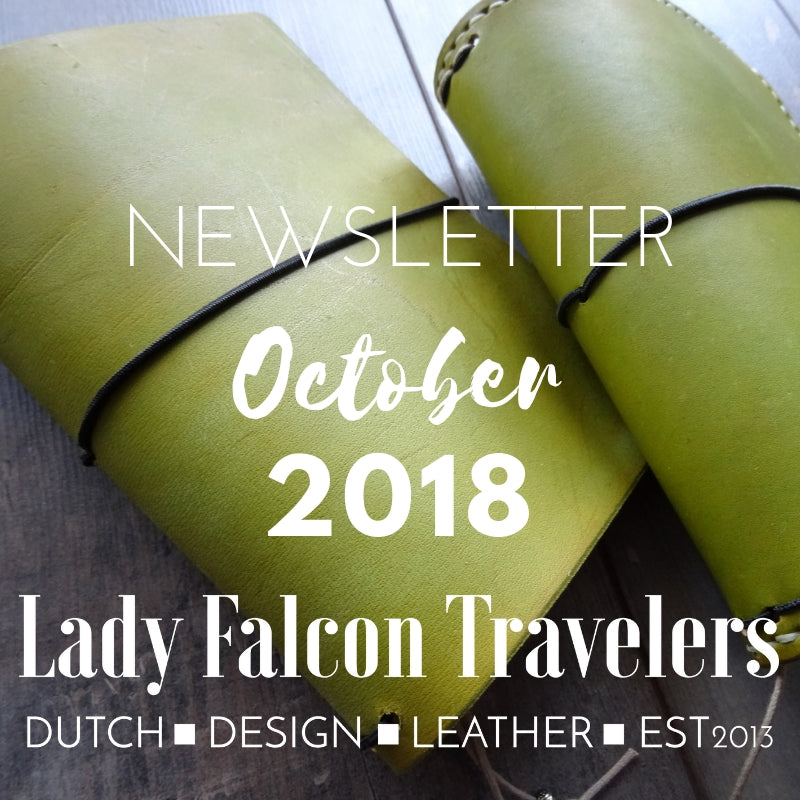 October 5 years ago I sold my very first Traveler's Notebook and the shop, as you can see it today, is the result of this one sale via Facebook in 2013.
Traveler's Notebooks weren't that known back then and there certainly weren't many options for people to purchase custom made to order notebooks in those days.
I've made it my business to make high quality custom made notebooks right from the start. By offering a multitude of colors, styles and sizes. By letting you design your notebook to your wishes.
This has presented us with quite a few difficulties over the years. If only the seeming impossibility of listing all those different variants, while still keeping it clear for those browsing the site.
For instance the Original leather TN collection alone has 28.000 possible different variants, without even adding any add-on's...That's quite something!
This huge variation, together with using traditional Leather working techniques to create your notebooks, sets us apart from the masses. Our motto, "Against the grain", does represent that. We will continue to be the odd one out and keep exploring the possibilities of working with leather in the years to come.
To celebrate this happy occasion with you, we made a coupon available for 20% off your entire purchase, for the whole month of October.
Use 5TH-ANNIVERSARY at check-out or click on the above image to have the coupon filled in your cart automatically.
We have a few more surprises lined up for you this month, so be sure to check back often.
Here are a few things that we have planned to make this an extra special month:
Every made to order notebook ordered this month will have the 5th Anniversary logo
Limited Edition color, Falling Leaves, only this month...
New style of notebook pockets will be revealed this month...
A8 is coming to the shop...for those that find A7 too big still...
New 5 Year diary in the freshly added Bold planner style...
A 5th Anniversary gift with every order placed this month...
There will be additional sales on random products and days throughout the month...
As always, I'm happy to answer any questions you may have.
Have a wonderful week,
Monique
Leave a comment
Comments will be approved before showing up.