Newsletter December 2017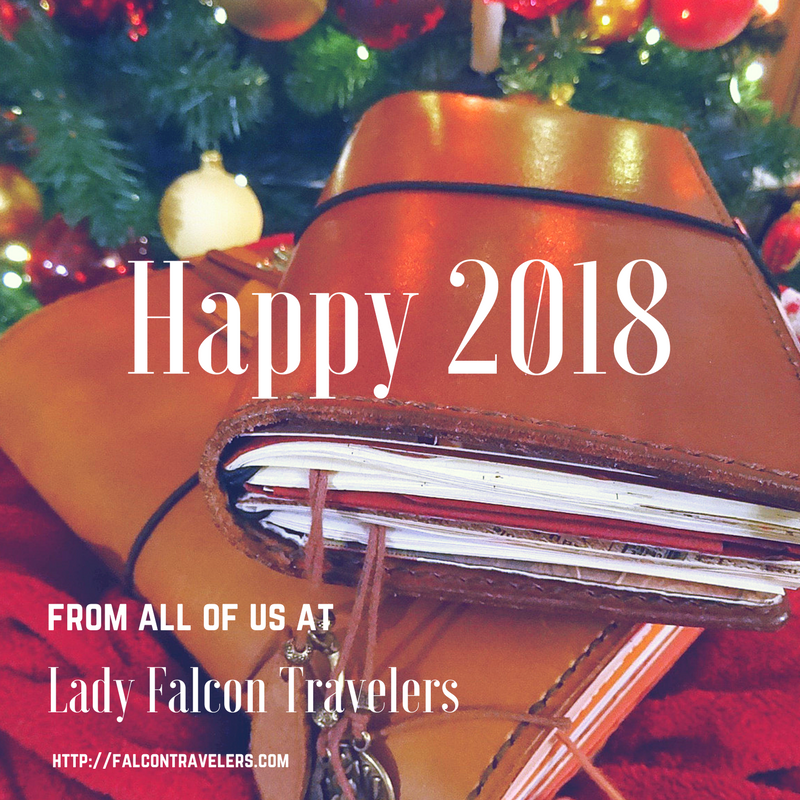 What's in a year...
2017 has been an amazing year with many changes for our little family run company. In 2016 we had to close the shop for all of the month December. Most other months, leading up to that, we were only open for one day a week, to try and catch up with orders.
In fact this was still the case for the first quarter of 2017.
I'm so happy that, even though we ship out more leather notebooks and inserts than ever before, we are able to meet the demand. It was a steep learning curve, but an amazing journey.
New in 2017
We introduced several new things in 2017, among which the Pendragon and Morgan leathers. and several new products.
We also introduced he Special selection Lady falcon Travelers. This is a set of three seasonal colors for the Lady Falcon Travelers Original, Saddle leather. They are 10% off for the period the seasonal special is listed.
The Holiday special will be available till January 8, 2018, after which the colors will return to the regular price listed. For the next seasonal special we are looking at some lovely Spring/Easter colors.
let us know if you have any specific Easter color preferances.
Leather Bookstrap
Among the new additions in our shop there is this lovely, vintage styled detachable leather bookstrap.
Perfect to carry your A3, A4 or A5 leather notebooks
Painted Add-On
The Painted Travelers have been going strong in the past year, even though you cannot buy them directly through the shop anymore..
You can find more information about these here.
Digital Templates
2017 was also the first year that I had all the 2018 templates ready and listed well before the end of the year.
These inserts are now 50% OFF through the ETSY shop till January 8, 2018.
Happy 2018
Looking back on 2017, it has been an amazing year and I feel so fortunate to be able to do what I love to do most together with my family and I hope to be able to do this for years to come.
We've had wonderful help from Kitty, Annelinde and, last but not least, from Bo this past year. It's not easy to find people that love working with leather and have the skills to do so. We feel very lucky to have found you.
Kitty will be taking a break the coming half year, to have her second baby and enjoy being a mother for the first half of 2018. We wish her and her husband all the best and hope you enjoy those precious first months.
I wish you all
a wonderful New Years Eve
and all good things
for 2018
Hope to see you again in the New Year!
On behalf  of the team at lady Falcon Travelers.
XOXO Monique
Leave a comment
Comments will be approved before showing up.