Pinks are back...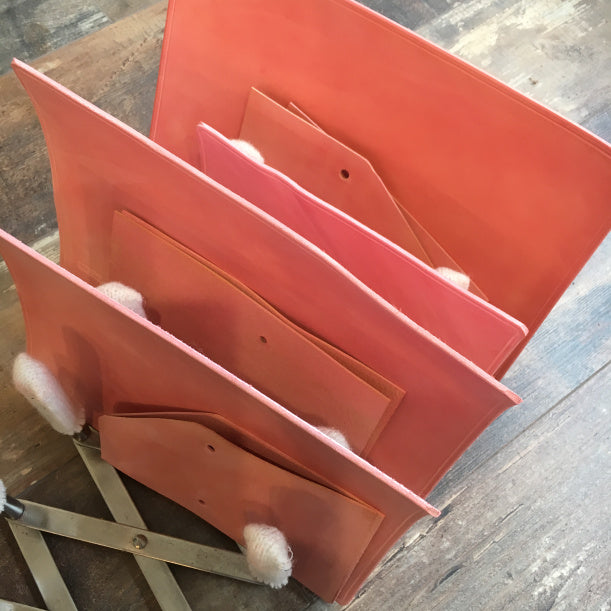 but, first I would like to let you all know that we added some extra options to earn points with the Lady Falcon Rewards Program. You can now also earn points by following us on Instagram and by sharing via Facebook.
We also added a punch card system, where you get points for every 5 purchases you make. You can find all these in the Lady Falcon Rewards pop-up. You can find several other ways to earn points and you can redeem your points here.
In addition to this we're working on a VIP system with rewards for our top customers, but I can't say too much about that yet, because we're still working out the details for that.
Back to the Pinks.... there's good news on the pink front. We managed to source some extra pink dye and the day we found that, one of our suppliers emailed us to let us know they received the Pink dye back in stock.
So today we've been making all pinks ... here are a few waiting in the rack... yes, before you ask, those are little white socks, because, well, the pinks are special.
The next pic shows what was on the table yesterday and finished today.
Now it's time to do a little chillin' and enjoy the upcoming Pentacost weekend.... although we will be working all weekend to get all those pinks out the door =)
Do you have anything special planned for the weekend? Let me know in the comments =)
xoxo Monique
1 Response
Leave a comment
Comments will be approved before showing up.