Holiday planning and journaling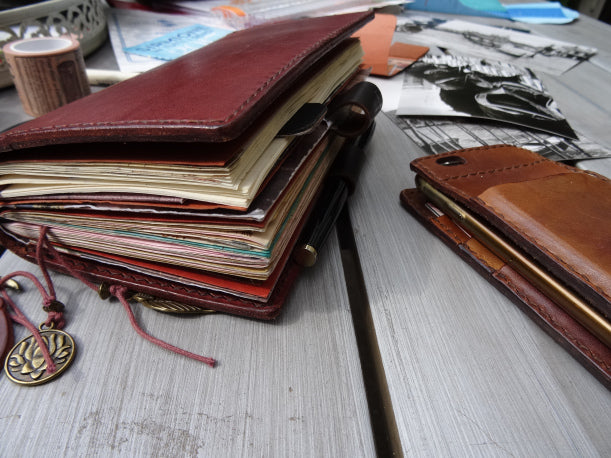 my holiday planning and journaling was virtually non existent this year. I had all the right intentions and all the right tools. I even made  a new junk journal to take with me in case the old one would run out.... but it was just to hot to do anything except take a few notes along the way so I could catch up when I was back home.
Which is what I did this week in between doing all the holiday laundry and putting away all the camping gear.
It was a bit of a shock to come back from 30+ degrees Celsius to about 20 degrees and rain, but I did get to sit outside with my collected stuff and fill in all the gaps.
Added some pictures...
And of course pretty washi tapes...
I did do some writing while on holiday, but not nearly as much as I am used to.
Nor did I write it all chronologically per day, but rather just wrote what came to mind and tried to remember the day. Also decided to keep a list of the books I was reading and made a note in the diary of start and end date of reading the books.
I had some papers already smashed in there when I made the booklet, so that was nice to work with, setting the tone for the spread.  These were the last pages I wrote while on holiday...the rest I did at home.
As you can see, I apparently wasn't paying much attention, because I used a picture twice. The last one was printed at home with a regular photo printer and the previous one was printed with a mini travel printer.
Added a few ephemera along the way and figured that I was done when the booklet was full.
This was my first time using my regular journal for holiday journaling and apart from the fact that 38 degrees Celsius is not a good temperature to write, I liked it. Although I think I probably would have written more had there been more pages left in the booklet. As it is I stopped because I didn't want to write the rest in a separate booklet. Which is fine really...
So now the booklet is full and I've replaced it with the new junk journal and will continue writing is this one. No smashing of random papers and stuff this time, although I might still do that at some point. For now it's just 5 different types of paper to write on.
Still happy with my Mahogany B6 slim and really enjoying the way it develops a patina. A few scratches on the cover from being dragged around with me, but I think it adds to the charm.
So at the moment I have in here, a 3 month diary, MOTP-WOTP and added notes papers for bullet journaling, a folder with stuff and my junk journaling insert. All kinds of stuff stuck into the pockets, both in the TN and in the inserts. It's chunky, but not too chunky and feels nice to handle. Looking forward to seeing the patina develop even further.
I'm still on a break this week, which is why I'm still not much on the interwebs. I'll be fully back at work come next Monday, but will start to pick up some things, like messages and Facebook, this weekend.
I hope you all have a wonderful weekend,
xoxo Monique
Leave a comment
Comments will be approved before showing up.