Newsletter September 2018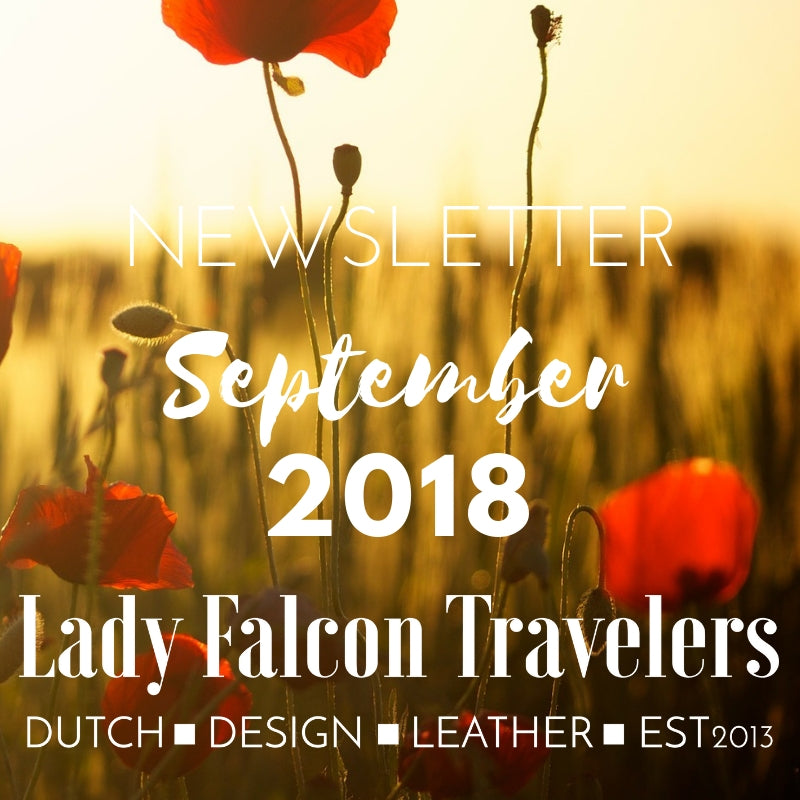 Back from our holiday
With new colors and a 40% off clearance sale in the Ready to ship section.
We had a great summer holiday and are energized and excited to be back at work, making your leather notebooks for you. We already did a few Fandom sales these past two weeks and will continue to make a few spots available for these fun notebooks each week. 
The new colors for the Morgana Fall collection have been selected and will be added to the shop soon.
Here are the three color:
Pumpking Spice
Autumn Sky
Berry Crumble
They all look yummie and I think they're perfect for your Fall EDC.
We're also working on a new setup for our Specials. Up until now we had 2 colors from the main color range for the seasonal specials. We're now looking to add one special color, not available anywhere else as the seasonal special.

We'll let you more about this soon.
5 year anniversary
Our 5 year anniversary is coming up in October and we are thinking of fun ways to celebrate this. We're having a ball with this already.

October is also the month with our second show, We'll be at Paper Passion at the end of October, so if you are in the neighborhoud, I'd love it if you came to say "Hi".
This is also the reason we're having a huge clearance sale in our Ready to ship section.
With most notebooks a whopping 40% off and some even more than that.
This is before any coupon, so come and check it out.
As always, there's free shipping for all orders over €100 worldwide and over €50 in the Netherlands.
The sale will be active till 12 September!

If you can't find your notebook among the Ready to ship section, you can always check out our made to order notebooks. With over 28,000 possible variations, even before any add-on's, I'm sure you'll succeed there. And with our current time to make of 1-2 weeks, it's not even that long a wait.

That's it from me for now.
Hope to see you soon in the shop and I wish you a wonderful week,
Monique 
Leave a comment
Comments will be approved before showing up.