Newsletter July 2018, Summer Holiday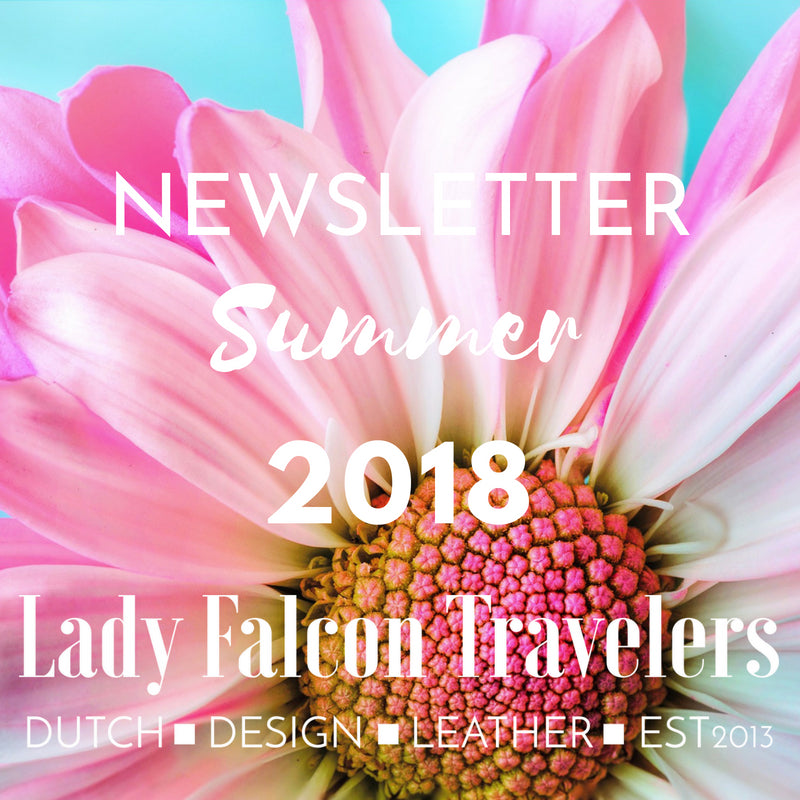 We'll be closed for the Summer holiday from 1 August to 19 August.
Orders for made to order leather notebooks placed after July 24 may experience some delay in the making due to this.
All orders for other items placed after July 29, like inserts, will also experience a delay.
These will all be made first thing when we get back from holiday.
Thank you for understanding.
Emails send to us during this time frame will be answered right after we get back..
Don't want to wait?
Why not check out our Ready to ship section. It has been empty for the most part these past months, but after the Passion for Planners event, we restocked it with lots of pretty notebooks.
To make it even more fun, we made a coupon code for the Ready to Ship section, it is good for 25% off you RTS notebook. 
You can add the code, or just click the link to have the code filled in your cart directly.
The code is valid from now till 30 July, so we can make sure to have your notebook shipped before the holiday starts.
There's no order limit.
What's new...
We've added two new designs to our design cover options for our inserts and folders.
We call them Rose and Retro and they make for stunning inserts.
As with all the design covers they are made from nice and sturdy paper.
Perfect for any Traveler's Notebook.
We had our first fandom sale. We intend to do this more often in the future. There are limited available spots, so we can ensure the notebooks can be made in a weeks time, next to our normal website orders.
Have a specific design in mind and want to know if we can do it, then by all means contact us so we can discuss the details.
In October we will be at Paper Passion, in Tilburg, with our notebooks, planners and even a workshop...
Our second event. It seems we've got a taste for it now =)
More about this after the holiday.
That's it from us for now. If you have any questions, please don't hesitate to ask. We are always happy to answer any and all questions and will get back to you as soon as we can.
Have a wonderful week and Summer holiday.
XOXO Monique
Lady Falcon Travelers
Leave a comment
Comments will be approved before showing up.